ENTER YOUR EMAIL BELOW TO RECEIVE A DOWNLOAD LINK!
Services
On-Demand or In-Clinic
TicTox offers on-demand injectable services in our luxurious mobile treatment centers, or in-clinic appointments across New York City.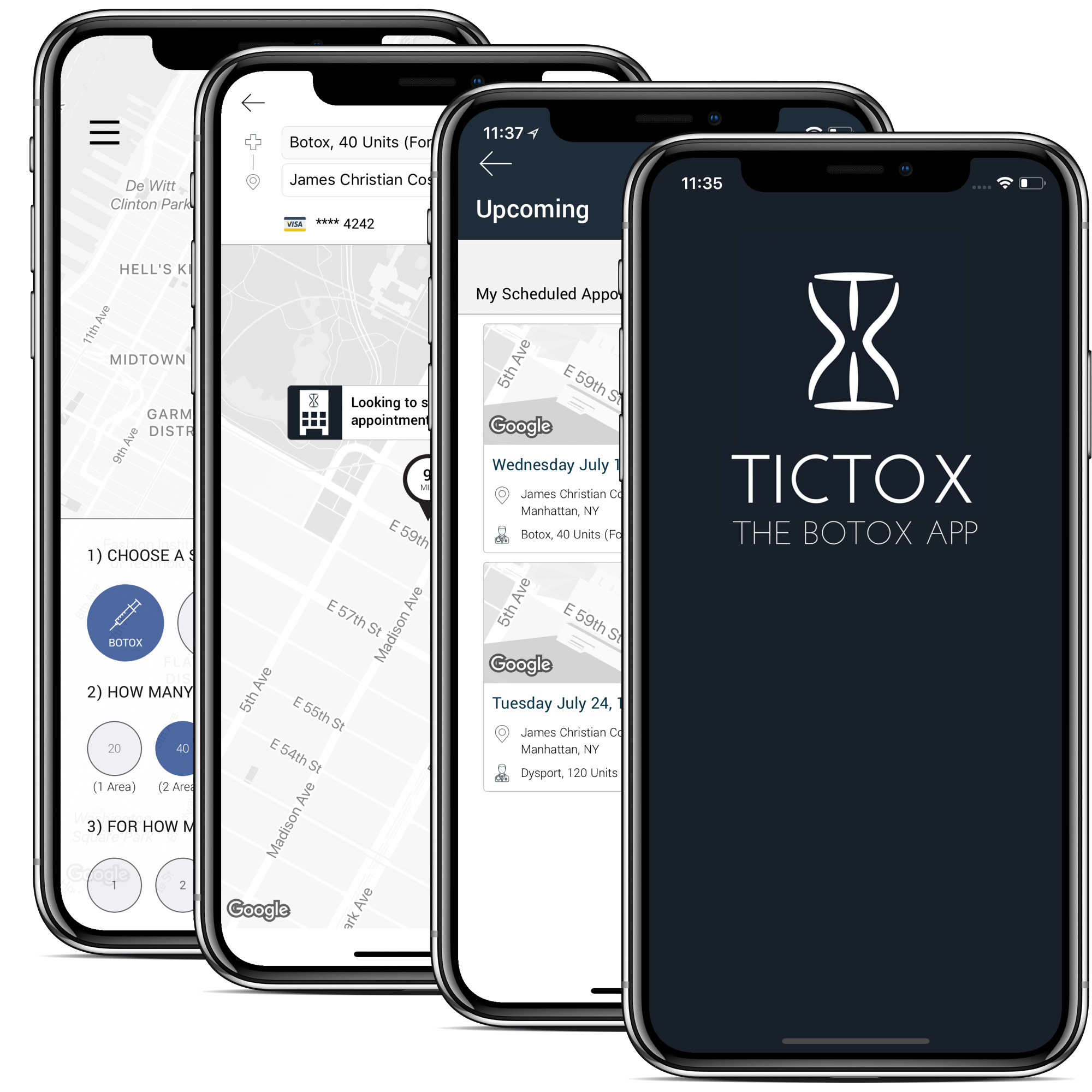 Coming Soon
Available Summer 2020
TicTox Launches Soon
TicTox launches in New York, Los Angeles and Miami in the summer of 2020. Connect with our newsletter and social media accounts to be updated when the app is available to download.